1502 Creating a loan program template
1. Open the
Templates
tab from the left navigation panel.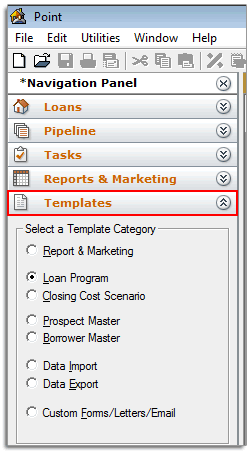 2. Select
Loan Program
.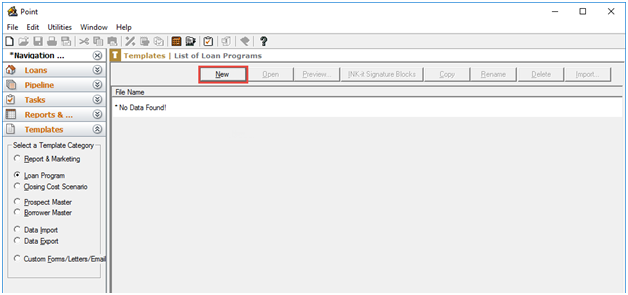 3. Click the
New
button.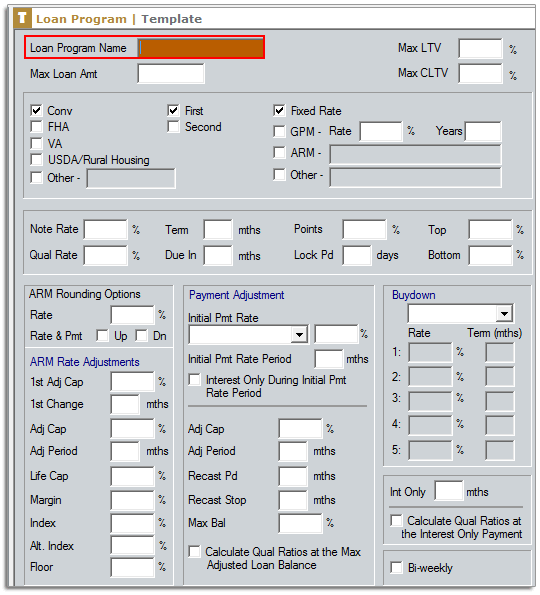 4. Enter a name for the loan program in the Loan Program Name field.
5. Complete the remaining fields on the screen that apply to the type of loan for this template.
6. Save the template.
Tip: Create templates for the types of loans and programs that you use most often, for example, 30 year fixed FNMA.