Code 0 General Failure
Description: General failure.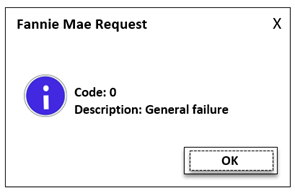 Steps to take:
1. Verify credentials entered correctly under Utilities > Fannie Mae Connectivity. Fannie Mae is case-sensitive.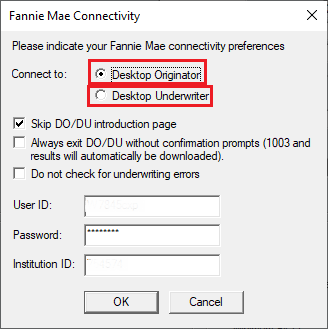 2. Verify that Point has correct option selected in Fannie Mae Connectivity, Desktop Originator or Desktop Underwriter.
3. Remove CaseFile ID # from bottom of Services > Fannie Mae > Fannie Mae DO/DU.

4. Verify Credit Bureau credentials are not matching setup in Point for DO/DU.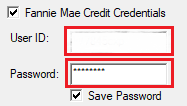 5. Verify there is no missing Borrower Data in the file.