Code 1 User not authenticated
Description: User not authenticated.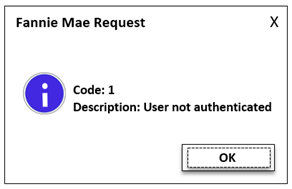 Steps to take:
1. Verify the credentials by logging on to Fannie Mae's site directly: Fannie Mae Sign On
2. In Point navigate to Utilities > Fannie Mae Connectivity.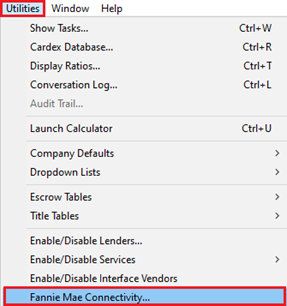 3. Choose Desktop Originator or Desktop Underwriter.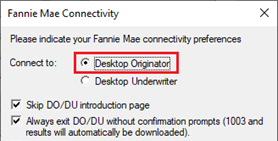 4. Enter the login and password into the User ID and Password fields. User ID must always be lower case.
5. Click OK.
6. Fannie Mae Request message should display "Lender list completed".