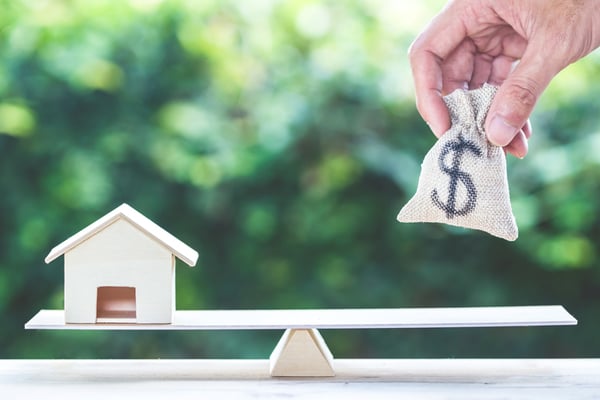 The mortgage industry is constantly changing. Over the past few years, the number of new regulations has increased, and we have seen substantial developments in technology. These recent developments significantly impact the daily workload of lending teams. Here are four changes to pay attention to in the coming year.
Interest Rate Increases
In 2018, interest rates spiked to the highest level in years. Though the increase subsided near the end of the year after topping 5 percent for a 30-year fixed, rates are expected to continue to gradually rise in 2019. This development presents two unique challenges to lenders:
Banks that left the mortgage business may be more willing to return to the market as the opportunity for profitability reemerges. The housing market is still relatively strong and favors sellers, and new construction is down, so plenty of buyers are looking for homes and haven't been scared of higher rates.


The higher rates discourage refinancing because many homeowners' current mortgages are at much more favorable terms (and even 15-year fixed rates aren't making up for the difference). The refinancing market will drop off even more if interest rates continue to rise and borrowers are satisfied to stay put.
Combining these two factors means that more banks will compete for potentially fewer yet more profitable mortgages. Lenders must process loans faster and more accurately in order to close loans quickly and maximize profitability.
Emergence of Non-Bank Lenders
Speaking of competition, non-bank lenders such as Quicken Loans and loanDepot continue to increase their market share, accounting for more than half of all mortgages. Customers like the convenience these lenders offer, and the thought of completing a mortgage over the phone or online—without ever meeting a loan officer in person—is not as intimidating. However, banks and credit unions that use borrower-friendly technology hold an advantage over non-bank lenders: they provide a great experience for customers with a human touch that competitors just can't match.
More Stringent Regulations
The Consumer Financial Protection Bureau (CFPB) has become the new sheriff in town, interpreting and enforcing how lenders make loan decisions. The CFPB, along with other federal and state regulators, impose prescriptive and pointed rules on Fair Lending, transparency, disclosure, security, borrowers' ability to repay, and more.
These standards can make life tougher for banks and credit unions to stay compliant while sustaining the amount of loans they originate; for example, a recent CFPB assessment confirmed many lenders had adjusted their mortgage business models. These adjustments and the risk of making costly mistakes caused many lenders to reduce or eliminate their mortgage businesses. Top-notch loan origination software can assist banks to stay in regulators' good graces by helping ensure no compliance stone is left unturned, using processes that don't consume valuable time and resources.
Changing Borrower Expectations
Even in a seller's market and amid tighter lending guidelines, borrowers are in control of which lenders they choose to work with. Today's borrowers demand convenience, seamless communication, and an experience that takes some of the stress out of the mortgage process. Therefore, the customer service you offer will ultimately set you apart. Be a true partner to your borrowers, and they will come back to you for their next loan and share their success with others. Fail to meet their expectations, and you could find yourself in trouble.
The mortgage industry is constantly changing and evolving; the economy ebbs and flows, the political climate changes, the housing market surges and retreats, and new innovations emerge. Lenders need experienced technology partners that understand the mortgage industry, deliver solutions that are ahead of the curve, and emphasize compliance, scalability, and analytics. Great tech providers roll with the changes so you can, too.