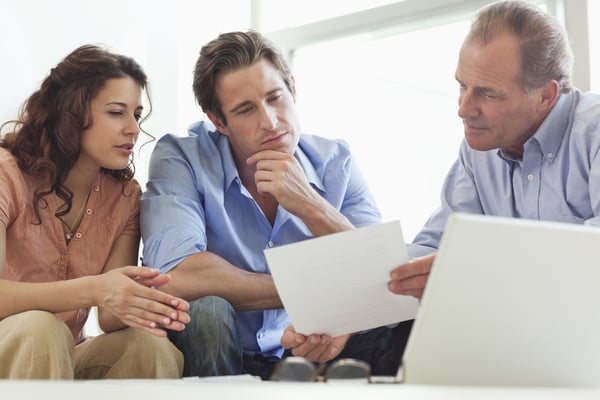 Imagine this: Your mortgage business is in acceleration mode. But you have one speedbump: Your loan origination software can no longer keep up.
As you look to the future, a key consideration in your strategic planning must be the LOS you choose. An average, mediocre, or downright bad solution can get in the way of your growth. Expanding your loan product offering or hiring more employees is pointless if your LOS can't accommodate those changes. Your best-laid plans can fall flat due to inadequate system capabilities.
That said, the right LOS can impact your growth strategies. Furthermore, the best loan origination software is scalable to grow with your business. Here are five ways an awesome LOS can facilitate growth:
1. Efficiency
With heightened regulatory and compliance requirements, rising interest rates, and a tighter housing market, many lenders are seeing a sharp decline in mortgage applications. Fewer mortgages mean less profit, and some lenders have even reduced offering mortgages amid these conditions, determining it's not in their continued best interest.
Originators understand the importance of efficiency- more loans processed in less time means increased profits for the business. The right LOS streamlines every step of the journey to save time and eliminate the bottlenecks other platforms can't sidestep. Great software integrates well with other solutions and seamlessly partners with third-party applications.
2. Ease of use
Ask any borrower about their opinion of the mortgage process and the polite answer you might get is, "It's complex." Mortgage professionals have accepted the process as complex while doing everything possible to simplify it for all parties. In this regard, an LOS should help, not be a hindrance.
Quality loan origination software makes it easier for users to interact with the system and provide information as needed. On the lender/broker side, a good LOS is easy to learn (particularly if the provider helps with training), permits multiple users to access files, and contains everything a user needs in one system.
3. Scalability
Scalability and growth are practically synonymous terms. If your mortgage operation plans to expand to new geographic locations and/or add more team members, discovering that your LOS isn't up to the task can be a nasty shock. Many mortgage professionals in this scenario try to make do with their current software, then see their growth limited because the LOS can't keep up with their needs.
To achieve growth—and anticipate future growth—adopt software designed to seamlessly scale to whatever the future holds. A quality LOS can incorporate industry developments, deliver updates, add new features as needed, and is backed by a provider that is innovative and setting new industry standards.
4. Reputation
In the past, borrowers dealt with the mortgage process and were just happy to come away with the loan. Today, the borrower experience is a major consideration in how lenders treat their customers. People have plenty of options to secure a mortgage outside of a traditional bank or credit union. Mortgage professionals that fail to deliver an elevated borrower experience may see their reputations take a hit—and borrowers in our digital age are savvier in finding out which lenders are more customer-friendly. A great LOS delivers enhanced features designed with the borrower in mind.
5. Peace of mind
Growing your mortgage operation is exciting, but can be a little daunting. The LOS provider you choose should act as a partner by your side as you work toward achieving your desired growth. A solution built to meet your organization's needs and dedicated to accuracy, efficiency, and compliance delivers a key element of the underlying framework necessary to expand.
A credible, experienced LOS provider gives you the peace of mind that they are more than qualified and willing to help with any issue, challenge, or question you have. Dramatic growth might not happen overnight, but as it does happen, a great LOS partner is by your side, every step of the way—for you and your borrowers.