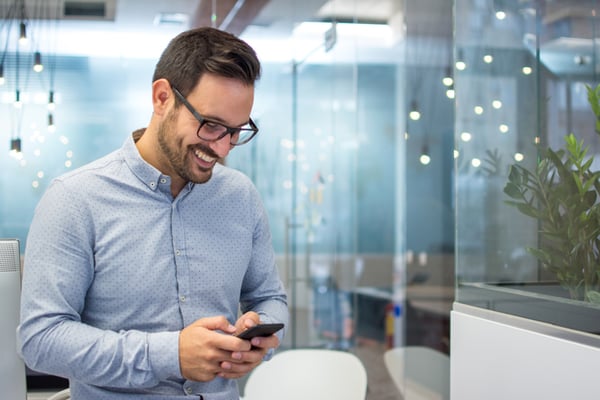 In North America, 82 percent of financial services organizations worry that standalone fintech companies will cut into their business, according to a report by PricewaterhouseCoopers. For banks and credit unions with mortgage operations, this effect is already taking hold, with non-bank lenders capturing almost half of the loan origination market.
That said, fintech opens up an opportunity for banks to offer the same convenient experience that non-bank lenders have embraced. Yet fear of change, especially in an industry as traditional as financial services, often holds lenders back. If bugs occur in newly adopted technology, how will it impact operations? Will the institution lose business? How will customers adapt to the changes?
Fintech is meant to be disruptive by radically changing existing processes and creating new ones. Disruption can be beneficial for the industry if it improves efficiency, interactions, and customer satisfaction. Here are five ways evolving technology is continuing to take banking and lending into the future.
1. Online applications
Consumers prefer to use their tablets and mobile devices to accomplish daily tasks, whether buying something from Amazon, ordering groceries, or paying a parking ticket. Similarly, borrowers expect the ease and convenience of filling out mortgage applications online. Online applications benefit lenders by ensuring accuracy and eliminating the need for duplicate data entry. The time saved allows mortgage professionals to process more applications and devote more personalized attention to borrowers.
2. Cloud-based systems
Mortgage lenders with many employees and multiple locations need an easy way to access files and share information while simultaneously managing numerous applications. Increasingly, banks and credit unions are turning to cloud-based systems to give employees access wherever they seek it, even on mobile devices. Again, the organization gains efficiency in its process, and qualified applicants don't have to wait as long for their mortgages to close.
3. Big data
Fintech is a word for financial technology which has made its mark across the front and back end of the origination process. Every data point of loan origination, from the borrower's application to the lender's actions, is collected and analyzed, then used to drive future decisions and strategy. Automated underwriting improves because not only is applicant data verified, but also biases and risk are better managed by the system. Besides reducing processing time (appreciated by both borrower and lender), big data helps in achieving compliance with updated and always-evolving regulatory guidelines that otherwise can swamp mortgage operations.
4. End-to-end systems
With an emphasis on customer experience in the fintech industry, simplifying the mortgage process for borrowers is practically mandatory for banks to compete with non-bank lenders. That means mobile access, easy document uploading, and the previously mentioned online application.
For lenders, end-to-end systems also improve user experience for the teams originating loans. Using multiple solutions that don't work well together slows down the process, and increases the chance of errors or noncompliance. Today's technology brings together everything the lender and the borrower need under one umbrella. Additional third-party functionality, such as a pricing engine or a portfolio underwriter, can be seamlessly integrated into the LOS to help speed the process.
5. Experienced providers
The evolution of fintech in lending can feel like a constant game of catch-up. Trust can become an issue: How do you know the technology you are adopting—technology everyone is saying you need to be effective—is reliable, scalable, and designed with the requirements and nuances of your business in mind?
Partnering with an experienced provider with years of years of experience developing high-quality loan origination solutions is as important as the features the provider's solution includes. Fintech innovation is nowhere close to slowing down; working with an experienced, forward-thinking vendor ensures that when the industry and the technology inevitably change, your team won't be left behind.