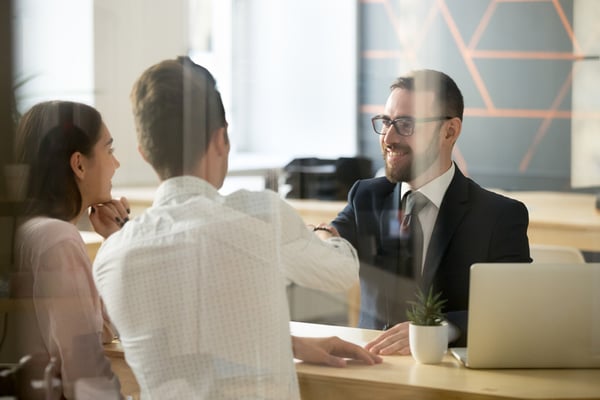 We won't sugarcoat this development: The number of mortgage applications filed in the United States has dropped. Though the economy has generally been steady and interest rates aren't terrible, applications—both for new loans and refinancing—consistently decreased in 2018 to levels not seen since earlier in the decade.
The situation isn't all gloom and doom. Driven by lower interest rates, the number of applications has increased in early 2019. Whether this good news lasts or the downward trend of the last couple years resumes, loan originators will remain under enormous pressure to keep the application process efficient, secure, and compliant. Any missteps along the way can mean fewer successful loans and less business.
Now for more good news: High-quality loan software can deliver impressive results and provide peace of mind that your systems won't get in the way of a smooth application process. In this age of fewer borrowers and increased regulatory oversight, choosing a trusted LOS provider makes all the difference.
Compliance to the Max
The combination of a decrease in applications and greater competition in the mortgage industry spurred some banks to scale back their mortgage business, but this is not the only factor in play. The Consumer Financial Protection Bureau (CFPB) laid the hammer down on how it enforces fair lending guidelines and on how lenders make decisions. It also piled on more scrutiny surrounding disclosure, privacy, and origination regulations.
The CFPB's prescribed rules affect nearly every aspect of the loan process, which places enormous pressure on lenders—noncompliance penalties can be brutal. These tighter regulations have chased some lenders completely out of the mortgage business or caused them to reduce the number of applications they process. The stakes are simply too high.
Thanks to the CFPB and other government agencies, the expanding regulations require greater transparency, deeper data collection, an increased emphasis on rules, and robust disclosure in both directions (for borrowers and for regulators). The added work necessary to stay compliant sets up mortgage lending to seem like an unprofitable proposition. It's no wonder some banks and credit unions have thrown up their hands and said, "That's it; we're done with mortgages."
One solution to this problem is to implement high-quality loan origination software that streamlines oversight and responsibilities. Relying on an optimal LOS to help meet compliance standards saves your team time and improves the application experience for borrowers.
Features of a Trustworthy LOS
A flexible LOS can be a lighthouse in the thick fog of regulations and diminishing applications, delivering features that benefit your team and your borrowers. Reliable, efficient loan software offers an ease of functionality that isn't often achievable on your own or with a multitude of platforms.
Essential features that you should look for in an LOS include:
Pre-built compliance rules: The best solutions incorporate essential compliance rules into the software, which reduces the worry that your team will miss some basic yet important federal guideline.
Customizable compliance rules: You should be able to set, adjust, and update your own rules and warnings, which decreases the potential for errors and reduces time spent on quality control and data correction.
Third-party hosting options: For compliance needs outside of the software, the best providers work with fraud and compliance vendors that are SAS 70 Type II-compliant and allow you to use their solutions without ever leaving the LOS.
Full audit trails: Users should be able to view changes to every file and track what was done, when, by whom, and why. Good audit trails also record when files were printed, emailed, or attached.
Ease of use: Any quality loan software should save users time; this becomes especially important with compliance tasks that would otherwise be time-consuming to complete with a less functional LOS.
Centralized reporting: Even when files and applications are accessed at multiple branches, centralized reporting keeps everything in order.
Strong security: Access rights should be easily granted, moved, or revoked, and other security features must keep borrower data safe.
Provider with industry expertise: Having a provider with long-standing expertise can help your institution grow and adapt as the industry evolves.
One bottom line among this quest for compliance is that borrowers now expect—or, more accurately, demand—a mortgage application process that is safe, efficient, and simply better than it once was. Through increased oversight and regulation, the CFPB and other federal agencies are granting consumers their wish. Putting your faith in loan software developed by an experienced provider will give your team confidence that your organization is compliant and that your customers are protected.