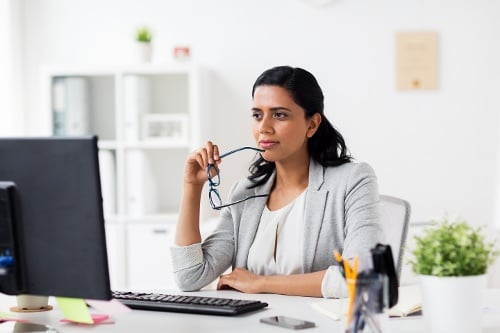 The world is scrambling to piece together the full impact of the COVID-19 health crisis. The
lives affected either directly or indirectly by this tragedy is something we will evaluate for
years to come. As we pivot and decide how to successfully reprioritize our business
strategies, there's one factor we cannot afford to ignore: the power of human connection.
Here are a few practical ways you can connect with, calm, and engage with your clients as
we navigate through unchartered territory.
Be an Advisor
We are being inundated with information right now. Our email inboxes, newsfeeds, and
social media timelines are a constant stream of information about emergency rate cuts,
mortgage relief, and bond purchases. In many cases, the information is insightful, while
others simply leave us with more questions. So, what does this mean for your borrowers? It
means they are likely overwhelmed and could use your expertise. In a time where we're
practicing social distancing, a phone call from a familiar voice would be a welcome change.
Reaching out to your borrowers will allow them to ask the inevitably tough questions. You
may not have all the answers, but this creates space for an honest dialogue. Be a resource
of factual yet reassuring information.
Compassion and Empathy Goes a Long Way
While offering your expert advice is appreciated, a simple wellness check is invaluable.
Reach out to those borrowers who you haven't done business with in a few years. Especially
anyone who may be at-risk or likely to need a little more assistance. When the dust settles
on this crisis, those are the calls they will remember.
Leverage Technology
The internet is flooded with videos of people finding creative ways to connect. Gone are the
days where virtual open houses, video meetings, and mobile-friendly websites are optional.
The current environment requires ingenuity. Thankfully, the technology we need is available
and waiting to be added to our existing business strategies. Consider virtual happy hours or
video emails to help foster the connection missed as we all practice social distancing.
Show Your Website Some Love
Now is the perfect time to update your first impression, your website. Is it updated to reflect
timely information to help your borrowers and prospects? Does it have a modern design
and is it easy to navigate? If the answer is no, to any of those questions, you may have some
work to do.